Our Top Priority for All Emergency Calls Is Our Immediate Response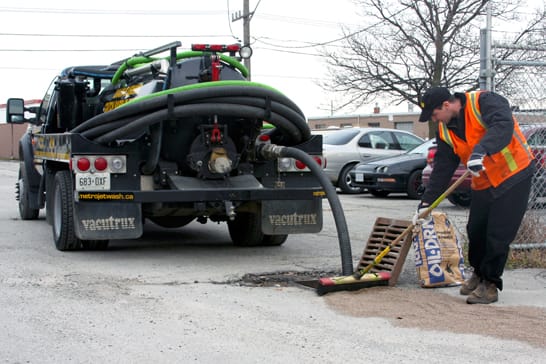 Containing an oil spill using 100% natural and environmentally safe products.
The most important factor and our top priority for every emergency response call we receive is our immediate response. It is essential to protect the environment from further contamination. Once we arrive at the site, an assessment of the problem is done.
For oil spills, we use a 100% natural and environmentally safe product to absorb the oil, power wash the ground and then vacuum all wastewater so it does not go into the storm drain system. We dispose of the contaminants at a proper waste handling facility.
For floods, we will investigate to determine the reason for the flooding, locate it, use the appropriate equipment and tools to clear the water, and then fix the problem. Afterwards, we shall provide a full report of our findings, plan of action and solution.
Please contact us today at 416-741-3999, toll free at 1-844-669-3999, or email us at [email protected] for your free consultation or quotation. Experience the difference with Metro Jet Vac!