An Industry Leader in Residential, Commercial & Industrial Drain Cleaning & Inspection Services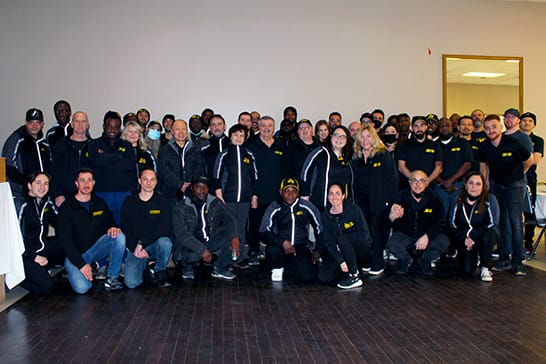 Metro Jet Vac Service, a division of Metro Jet Wash Corporation, came into the industry to help solve the growing issues of dirt buildup and flooding (due to blocked drains and clogged catch basins) commonly seen in multi-level underground parking lots. With that MJV began offering drain services, which include drain cleaning and flushing, catch basin cleaning, sump pit cleaning, as well as drain camera inspections.
We are equipped with vac trucks, drain cameras, mechanical snakes, jetters and a mini vac. We service driveways and yard drains, sump pits, above and underground parking lots and all residential, high-rise, municipal, commercial or industrial properties and warehouses. Our vacuum trucks are custom built locally and are specifically designed to fit into most parking garages. If our truck does not fit, we have a mini-vac trailer that can be towed behind a small vehicle to fit into those very low clearance underground garages.
Our prompt, experienced and highly trained technicians along with our state-of-the-art equipment and competitive pricing have allowed us to become an industry leader in drain cleaning, catch basin cleaning, sump pit cleaning, and inspections.
We Are Proud to Be a Part of These Associations
We are WHMIS and Safety Certified. All our staff is thoroughly experienced and trained. Our vehicles are all CVOR and MOE registered.