Experienced & Highly Trained Technicians Using State-Of-The-Art Equipment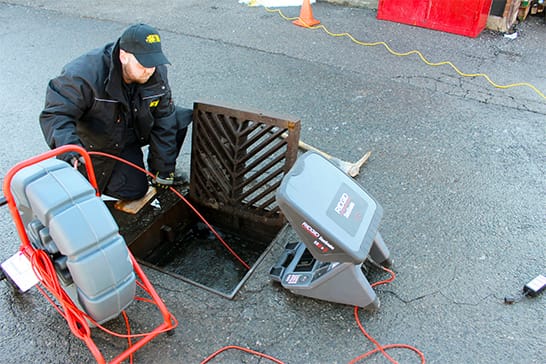 Precise locating equipment will find your broken pipe or clog.
Metro Jet Vac offers camera inspections as well as diagnosis and location of drain issues. If you have persistent issues in a drain, a camera inspection is usually the first step prior to repairing the problem. After a camera inspection, you are left with a digital file and the location of the broken pipe or clog marked, as well as the depth noted.
Once the drain camera inspection is completed you can have us arrange the repair or seek your own repair technician with no obligations. Don't hesitate to contact us for further guidance. We will be happy to discuss your options.
Please contact us today at 416-741-3999, toll free at 1-844-669-3999, or email us at [email protected] for your free consultation or quotation. Experience the difference with Metro Jet Vac!