The Necessary Drain Cleaning & Flushing Equipment to Get the Job Done Right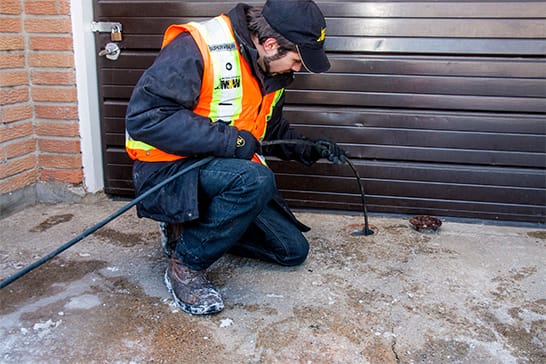 An employee jet flushing an area drain with a high pressure, pulsating jetter snake.
Whether it be a drain blockage or a routine flush, our company has the necessary drain cleaning and flushing equipment to get the job done right.
For regular or preventative maintenance jobs, we flush drains thoroughly using our high pressure pulsating water jetter snakes. For drains with major blockages, we have heavy-duty mechanical drain cleaning machinery.
Please contact us today at 416-741-3999, toll free at 1-844-669-3999, or email us at [email protected] for your free consultation or quotation. Experience the difference with Metro Jet Vac!